The idea of a Most Valuable Player Award was first devised by the Chalmers Motor Company of Detroit in 1911. But the company discontinued its sponsorship of the award after only four years.
In 1922 the American League resurrected the award, but it took two more years for the National League to also name an MVP. By 1929, both leagues had, again, abandoned the award.
At the December 11, 1930, general meeting of the Baseball Writers Association, the group voted to make the Most Valuable Player Award their official award. Three writers from each city in both the American and National Leagues were selected to vote. The first "official" winners selected by the BBWAA were announced in the fall of 1931. Since then, the BBWAA has voted and presented the award every year. In the late 1960s, the BBWAA copyrighted the award.
At their 1944 meeting, the writers renamed the MVP trophy the Kenesaw Mountain Landis Award. After 75 years, the BBWAA removed the name of the former commissioner in 2020. The motion was carried after 89% of the BBWAA membership voted their support.
"We will no longer will be associated with the Landis name, and the MVP plaques will be nameless in 2020," BBWAA president Paul Sullivan wrote.
"Hopefully when some sense of normalcy returns in 2021 we can have a healthy debate over whether to add a new name or just leave it as the BBWAA MVP award," he said.
2022 National League MVP – Paul Goldschmidt, St. Louis Cardinals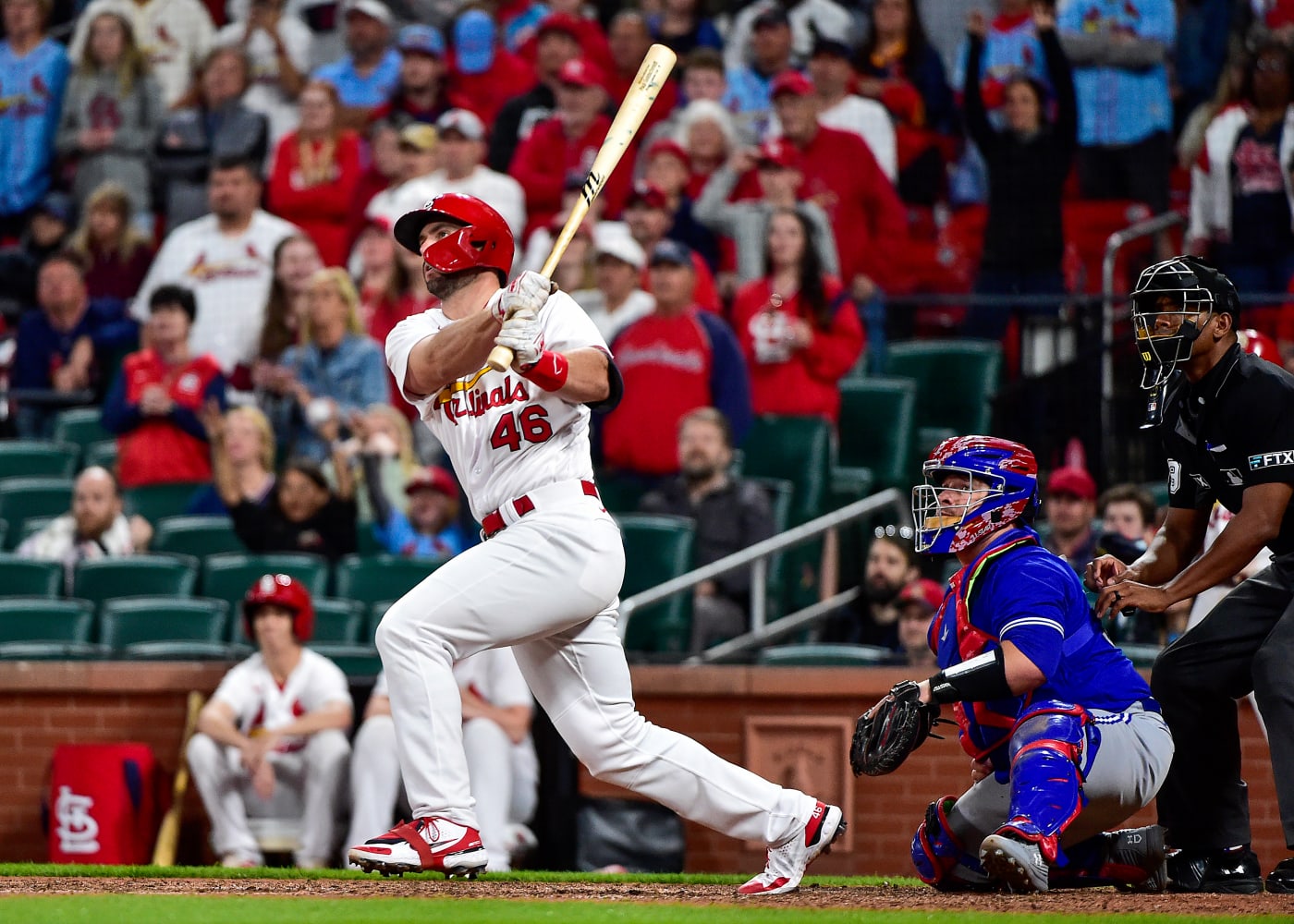 Click here for previous season voting results.
2022 American League MVP – Aaron Judge, New York Yankees
Click here for previous season voting results.
St. Louis Most Valuable Player Winners: